[vc_row][vc_column width="1/3″][vc_column_text]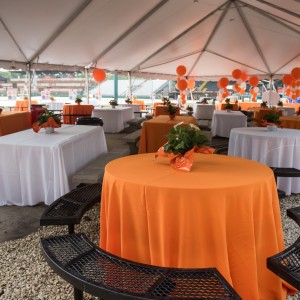 [/vc_column_text][/vc_column][vc_column width="1/3″][vc_single_image image="815″ img_size="225×225″ alignment="center"][/vc_column][vc_column width="1/3″][vc_column_text]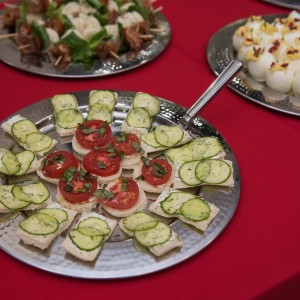 [/vc_column_text][/vc_column][/vc_row][vc_row][vc_column][vc_column_text]
In order to provide as many sources as possible for goods and services, members and non-members are listed. Bold entries and complete contact information indicate Savannah Event Network members.
Event organizers, be sure to let vendors know you found them on the Savannah Event Network! Vendors, be sure to ask if prospective clients found you on the Network!
Every attempt is made to keep directory information current. If you become aware of any changes to directory listings, please contact us.
Members, suggest a vendor to be added to the directory or contact us if you have a change to your information.
You may search according to the vendor categories below.
[/vc_column_text][vc_row_inner gap="15″][vc_column_inner width="1/4″][vc_column_text]
Activities/ Adventure
Activities/ Chair Massages
Activities/ Cooking Classes
Activities/ Dance Lessons
Activities/ Painting Classes
Audiovisual Services
Awards
Bakeries
Bartending Services
Cake Bakers
Calligraphy & Hand-lettering
Catering
Décor/ Balloons
Décor/ Furnishings & Props
Entertainment/ Bands
Entertainment/ DJs
Entertainment/ Fireworks
[/vc_column_text][/vc_column_inner][vc_column_inner width="1/4″][vc_column_text]
Entertainment/ Games, Amusements & Concessions
Entertainment/ Magicians, Clowns, Balloon Artists, Characters & Face Painting
Entertainment/ Musicians
Entertainment/ Specialty Acts & Demonstrations
Event Planning
Florists
Food Carts
Gifts/ Customized
Gifts/ Gift Bags & Baskets
Gifts/ Savannah Gifts/ Bath Products
Gifts/ Savannah Gifts/ Beverages
Gifts/ Savannah Gifts/ Books/ Cookbooks
Gifts/ Savannah Gifts/ Books/ History & Lifestyle
[/vc_column_text][/vc_column_inner][vc_column_inner width="1/4″][vc_column_text]
Gifts/ Savannah Gifts/ Candles
Gifts/ Savannah Gifts/ Candy & Chocolates
Gifts/ Savannah Gifts/ Gourmet Foods
Gifts/ Savannah Gifts/ Household Items
Gifts/ Savannah Gifts/ Stationery
Gifts/ Savannah Gifts/ Textiles
Graphic Designers
Ice Sculptures
Musical Instrument Rentals
Photo Booths
Photographers
Plants
Portable Toilets
[/vc_column_text][/vc_column_inner][vc_column_inner width="1/4″][vc_column_text]
Printing
Promotional Items
Rentals
Security
Signage
Sitting Services
Staffing Services/ Event Staffing
Staffing Services/ Event Support Services
Tour Guides
Transportation
Valet Service
Venues/ Banquet Halls & Meeting Facilities
Venues/ Hotels Inns & Clubs
Venues/ Other Facilities
Venues/ Restaurant Banquet Rooms
[/vc_column_text][/vc_column_inner][/vc_row_inner][vc_column_text][pdb_list search=false sort=false filter="member!Other" orderby='vendor_category' order='asc' list_limit="9999″ class="datatables"][/vc_column_text][vc_column_text]To search for Venues by Location, enter the Zip Code into the search box above:
Downtown: 31401
Midtown & Chatham Parkway: 31404, 31405
Midtown & Isle of Hope: 31406
Pooler & Airport: 31407, 31408, 31322
Wilmington Island: 31410
The Landings & Skidaway Island: 31411
Southside: 31419
Tybee Island: 31328
Other Areas: 30415
[/vc_column_text][/vc_column][/vc_row][vc_row][vc_column][qk_section_space][/vc_column][/vc_row]